The ultimate rowing bike.
A full body workout anywhere.
RoadRow® the world.
The Roadrower® is the ultimate all body exercise machine. Developed by a former world champion oarsman the Roadrower™ mirrors the body action of the water-based sport but gives you the freedom to train anywhere, anytime, any weather.

Get ready for the RoadRowing® revolution.

The Roadrower® is expected to be in production in the first half of 2024.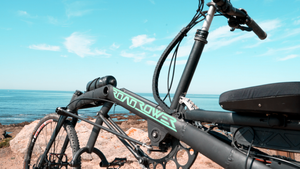 Pre-orders now open
Order the RoadRower®
The RoadRower® is being produced to order in production batches. Pre-order today to secure your next rowing obsession.
Pre order
pre-order the
RoadRower®
With your pre-order, you'll secure one of the first production models of the RoadRower® and embark on a journey, unlike anything you've experienced before.
pre-order